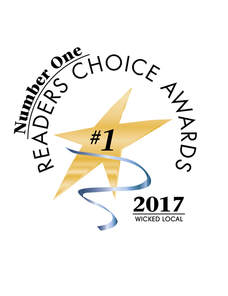 ABOUT DANCERS WORKSHOP


We are proud to serve Sudbury MA and the Metro West Boston communities for 25 years and share the joy of dance with dancers of all ages and abilities. We offer programs for the recreational dancer through the more seasoned dancer looking for an intensive program.

Dancers Workshop is a place where a star can shine, where friends can meet, where "a team" doesn't have to include a ball, and where art is respected and loved. We give the opportunity to be on stage to one and all. We thread confidence with camaraderie. We take movement and express ourselves through dance.

---
DANCERS WORKSHOP FACULTY

Margie Pierce, Director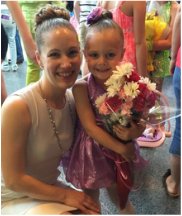 Margie Pierce began her training under the direction of Judy Cupo-Brandon and Pamela Shickler at A Touch of Dance, in Rochester NY. As a class demonstrator and student teacher, Margie found her life's calling as a dance teacher. She continued her training and received her BFA in Dance from the University of Massachusetts, Amherst.
Her performance credits include Pittsburg Ballet, Rochester City Ballet, University Dancers, Hoi Polloi, Mad Shak, Motivity, Thodos Dance Chicago, Bosoma, Infulx Dance, Accumulation Dance, Weber Dance, and Hip Hop Mamas. She has performed locally at the Shubert Theater, ICA, CMAC, GSS, and the Dance Complex. Margie has traveled around the country to perform, being presented in Alaska, Texas, Colorado, Illinois, Florida, Washington DC, Ohio, and internationally at the Montreal Fringe Festival.
Mrs. Pierce has been on the faculty of College of the Holy Cross, Ballet Nouveau Colorado, Juneau Dance Unlimited, Boulder Arts Academy, Mountain Dance Center, Chicago Parks Department, Nazareth Academy, A Touch of Dance, and was a program and dance director at Lakeshore Athletic Club.
Margie began teaching at Dancers Workshop in 2005 and became director in 2008. In addition to the classes she teaches at the studio, she directs the Performance Group, is a mentor to the student company A Step Above Dance Company, and teaches Hip Hop to adults with Down's Syndrome.
Margie is a member of Dance Educators of America, Dance Teachers Club of Boston, and Boston Dance Alliance.
Email Margie Pierce
---
VALERIE ALBANO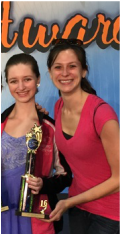 Valerie Albano began her training at Lorraine Spada School of Dance in Wilmington MA and was on the studio's competitive dance team, in addition to being both an assistant and substitute teacher to recreational and competition classes. She continued her studies at Bridgewater State University where she graduated summa cum laude and received a B.A. in Communication Studies with a concentration in Dance Education and a B.S. in Psychology. While at BSU, Valerie was an active member and Secretary of the Dance Company, where she performed and choreographed her own pieces in many of the dance department's concerts. Valerie was a teacher for Dancing Through the Pages, a creative movement program through BSU. This was an interdisciplinary dance program which introduced dance concepts while integrating children's literature for elementary students of the Bridgewater community. She is also a member of The National Dance Education Organization. She currently attends Lesley University where she is pursuing a master's degree in the Expressive Therapies Program for Dance Therapy to become a dance movement therapist for children.

---
Elizabeth Bernstein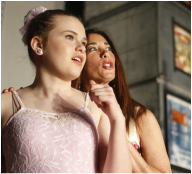 Elizabeth Bernstein has been teaching jazz, hip-hop, and modern dance to young children through adults for over 25 years, and has been on faculty at Dancers Workshop since 1995. She is the founder/choreographer for the Hip Hop Mamas, an adult dance company in residence at Dancers Workshop that performs at area festivals and fund-raising events. Elizabeth is on faculty at Walnut Hill School, Arts community academy, and offers workshops and master classes throughout the Boston area. She trained in modern dance since the age of five, and studied Afro-Caribbean dance with the Garth Fagan Dance Company of Rochester, NY. She was a member of the Body Language Dance Company in Boston, and has performed in several community theater productions. She has choreographed for a variety of private celebratory events, a music video, and a fusion piece presented at Dean College, and judges at local talent events. Elizabeth also works at the Healing Garden in Harvard, MA in marketing and administration, and manages the concert series sponsored by the Hip Hop Mamas to help raise funds for this center that supports those with cancer. She has her undergraduate degree from Cornell University, and received her MBA from Penn State University.

---
Christin Collins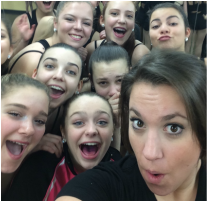 Christin Collins began her training at the Lexington School of Ballet and continued her studies by attending Boston University, where she earned a B.S. in Elementary Education and a minor in Dance. While at BU, Christin performed and choreographed contemporary works for the BU Dance Theater Group and was a dance instructor for their family recreation programs. Christin is currently a company member of the Boston based dance companies Luminarium Dance Company and the Adagio Dancers. In addition to teaching at Dancer's Workshop, Christin is on the dance faculty at Boston University, the Lexington School of Ballet, the American Chinese Art Society, and MIT's Physical Education Program.

---
Amanda Sheehan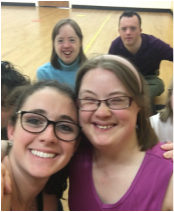 Amanda Sheehan began her training at Karen Bernard School of Dance in Winchester, MA and has been teaching dance for over 6 years. Amanda graduated Magna cum laude with a BA degree from Emmanuel College. While studying Elementary Education she was the captain of the dance team, has had her choreography presented, performed in many dance concerts, and served on the executive board for college dance events and fundraising activities. She is a member of Dance Teachers Club of Boston. Amanda has worked with many local Boston choreographers and has participated in Jose Mateo's summer program. She teaches Hip Hop, Jazz, Tap, and Ballet and enjoys sharing her passion with her students.
---
Karen Welch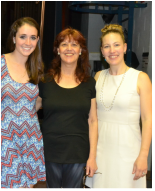 Karen Welch has been the office manager at Dancers Workshop for over 17 years.

---